Parson's Brewery is Creating a Community Hub around their Passion for Craft Beer
SAMANTHA PARSON FROM PARSON'S BREWERY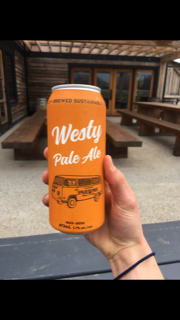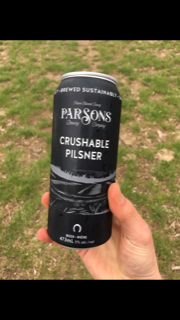 SPOTLIGHT PRINCE EDWARD COUNTY.
Have you been? Have you heard of this magical little town? Did you know it was filled with artists, creatives and visionary business owners?
Well, if you don't know... know you know!
This is a special 4 part series of Visionary Life where we interview business owners in #TheCounty.
-
Today on the show we are chatting with Samantha from Parson's Brewery.
Samantha and her husband Chris didn't always live in the county or have a business in beer. In fact, much of their lives were spent living in Toronto, Ontario where Chris had a career in banking and Samantha had an advertising role with Telus Communications.
Chris began brewing beers in their garage with a single 50 liter tank - and upon receiving rave reviews from thirsty friends - the business of brewing organically started to grow.
Today, Chris & Samantha have moved their life to a beautiful property just outside of Prince Edward County and have opened an adjacent brewhouse, bottle shop and community hub in a restored barn-house.
Dave and I had the chance to sip on 4 of their beers and I can truly say that they are some of the best brews we have ever tasted.
As soon as we pulled up to the barn, I knew that their business was about more than just the beer the brewed, though. It was a place for family. For community. For connection. For enjoyment of life.
Be sure to check out my Instagram post to see more photos of Parson's. I know it will make you stop for a visit next time you're out near #PEC.
So Let's dive into this episode with Samantha Parson where we chat about:
How they went from nomadic souls and big city life, to living in the County
What it's like to start a business with your significant other
Why it's important to create a proper business plan
Planning for expansion
Their visions for making a big impact on a small community by creating a hub
Reframing the fear of competition in a crowded industry
& MORE!
-
CONNECT