The June Motel on Reviving the Motel Industry, Wine & Good Vibes, Launching a Biz with your Bestie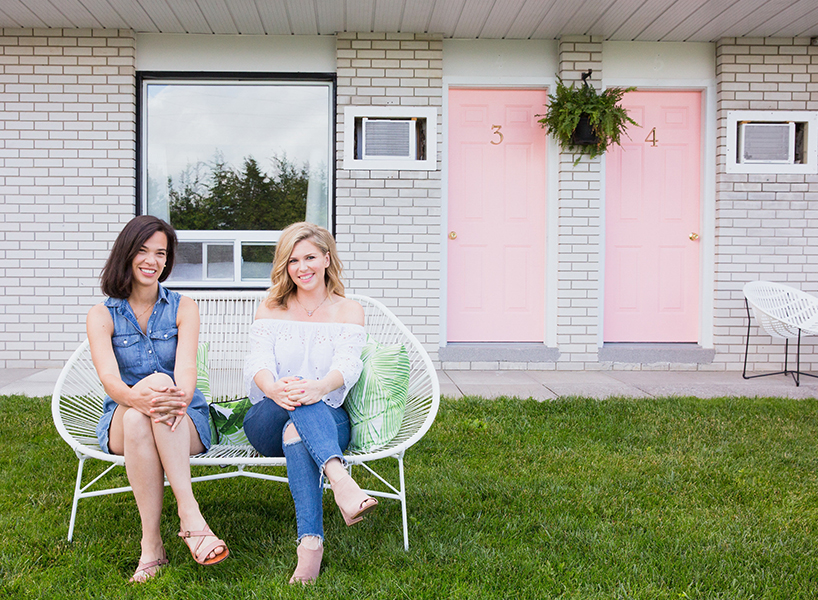 This week on the show we have Sarah Skalsh & April Brown, the founders of The June Motel (aka The June).
As longtime friends, April and Sarah decided on a whim to purchase the former Sportsman Motel in Prince Edward County. They haven't been "moteliers" for long, but the reviews on their Motel are in and they are RAVING!
The decor of this place is dreamy, and the good wine & good vibes are the icing on the cake.
Sarah & April completely redesigned the vintage motel and re-invented the experience of what staying at a Motel looks like. What a visionary endeavor, if I have ever seen one!
I loved hearing about their journeys through the world of entrepreneurship, why they chose Prince Edward County as a place to start their business, and they also fill us in on the state of the motel industry today.
We also chat about...
Life before the June (what were they up to before running a Motel!?)

How the idea for a motel was born (it was random!)

What their favourite part of running The June is...

The inspiration for the drool worthy designs in each room of the motel

And all things wine, good vibes and great company
Dave and I will be spending a night at The June Motel in May, and we are SO excited to check it out in person. I'll be sure to report back once we experience all of the glory of being there... but in the meantime, go check them out and book your weekend getaway!
https://www.instagram.com/thejunemotel/
I'd love for you to join my insiders community-- just search Visionary Life on Facebook. We talk about our favourite books + podcasts, things that make our lives easier, the tough times and challenges faced as an entrepreneur, and all things VISIONARY! I hope to connect with you inside that group.
You can also find me on Instagram @kelseyreidl
Please RATE & REVIEW this podcast on iTunes! I send a beautiful essential oil blend + visionary love note from me to EVERYONE who leaves a rating & review! Just take a screenshot and send it to me with your shipping address!
Until next Sunday, have a Visionary day.
Be Part of our Visionary Tribe!